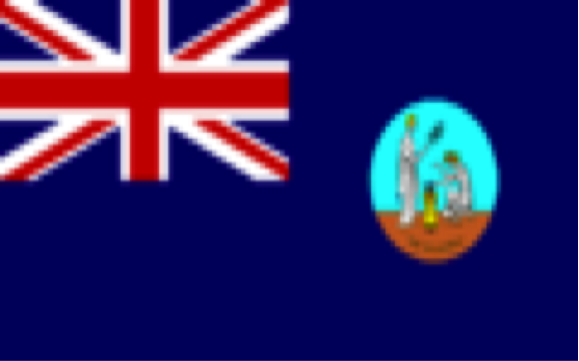 Colonial Flag to 1979
Flag of 1979 (independence)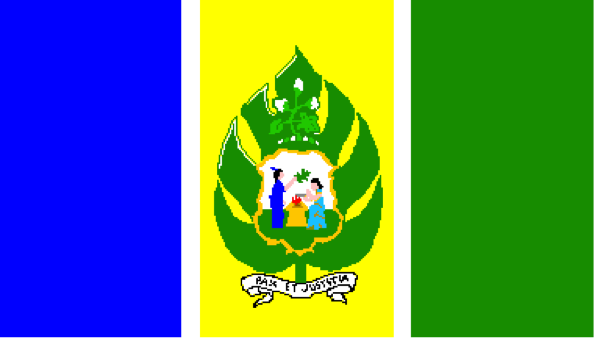 image by Željko Heimer, 26 Nov 1999
1979 27th October Saint Vincent became an independent state within the Commonwealth and adopted a new flag; a vertical tricolour with additional stripes; Blue / narrow White / Yellow / narrow White / Green. The 1912 Coat of Arms was displayed on a green breadfruit leaf on the yellow band. This flag won a flag contest in 1967.

The flag adopted on independence had the same colours arranged vertically with the coat of arms placed on a large breadfruit leaf. The flag was designed locally, but white fimbriations were added by the College of Arms. On 12 October a new design was introduced.

Its blue, yellow and green stripes were derived from the common colours of the flags assigned to the Associated States by the College of Arms. The breadfruit recalled the British introduction of the breadfruit tree into the Caribbean from the South Seas.
Flag change in 1985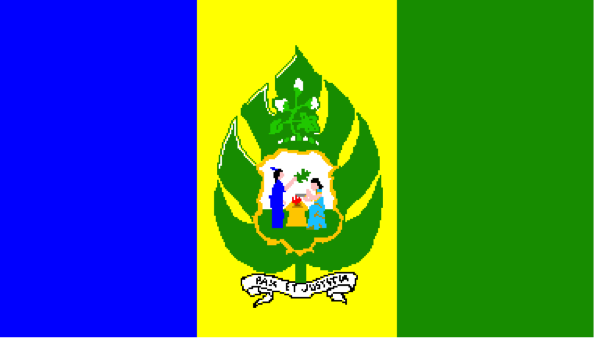 image by Željko Heimer, 26 Nov 1999

After the opposition victory in the legislative election of 1985 the flag (associated with the the last Government) was a little changed (the white fimbriations were suppressed).
New flag change in October 1985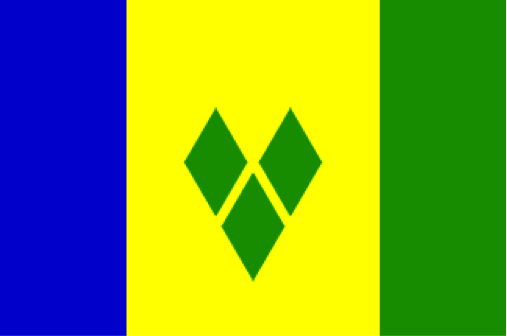 image by Željko Heimer, 02 Jan 2003
On October 21st, 1985, the old flag was rejected by the new government and new flag was hoisted. The same colors but without the white fimbriation the yellow was more great that the blue and green. In the center three green diamonds. This is the current one.