Page 1 of 2
COURTHOUSE BUILDING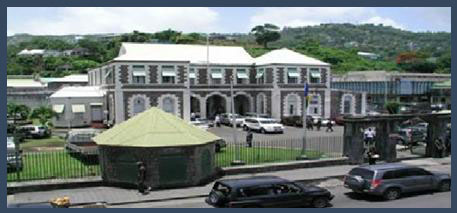 Parliament
The Courthouse building is a symbol of Justice and Democratic Government located in the capital city Kingstown, Saint Vincent and the Grenadines. (Child. V. (1986, November). Kingstown Past and Present No.64. The Vincentian).

Architectural Design

The Courthouse building is built of stone. The walls are constructed with small and irregular sized stones, neatly shaped stone corner quoins and window "surrounds." A few years ago they were picked out in pale cream or white paint, which made a striking contrast to the brownish grey, which gives the whole structure a more sober appearance. (Child. V. (2004). City of Arches: Memories of an Island Capital Kingstown, Saint Vincent and the Grenadines).
It has two rooms on the upper storey for the sittings of the Council Assembly, with two Committee Rooms below where the Courts and Justice are held. Here also are the public officers of the Registrar and the Marshall. This building stands in front of the Market place, and is enclosed with an iron railing. (Shephard (1831). Historical Account of the Island of Saint Vincent.)

British Assembly 1798

Before the erection of the building, the Law Court and the Legislative Assembly buildings stood on the site of the present building – in the center of the town. Those buildings were left by the French. In 1798 the British Assembly on the island passed a resolution to demolish the French building and erect a single building to be used as Legislative Assembly and Law Courts.  The upper storey of the building is the Parliament section; the lower storey is used for the Court of Law. The building was named after George III.  

Present and Future

Today, upstairs of this building of nearly two hundred years old is the island's Parliament, officially referred to in the Government Gazette as the "Assembly Chamber" for meetings of the "House of Assembly."  It is foreseen in the future that the Courthouse will be used only for Parliament. The lower storey will be redesigned to accommodate a Parliamentary library for records, archives and a dining room for Members of the House of Assembly; and the Law Court well be relocated elsewhere. (Extract: Heritage Saint Vincent and the Grenadines).
HISTORY OF THE FLAG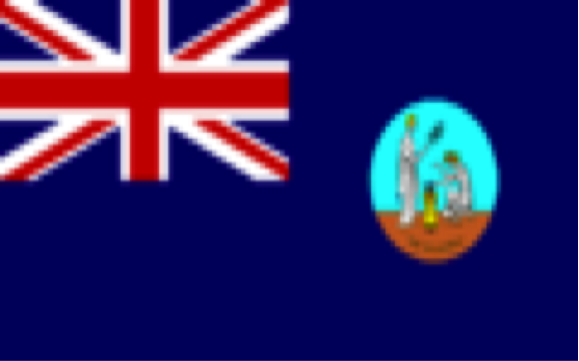 Colonial Flag to 1979
Flag of 1979 (independence)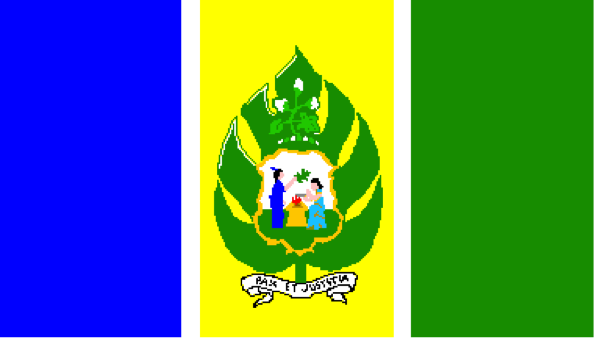 image by Željko Heimer, 26 Nov 1999